Top Rated Plastic Surgeons in Connecticut

...but don't take our word for it.


Zoey A.
Oct 25, 2022
Dr. Davila is so passionate about what he does. I was not asked to write this, but I felt the need to let more people know about Esana. The staff and waiting area are extremely welcoming. I've been twice now and haven't waited more than a few minutes.
Dr. Davila is pure genius. I had an awful scar from a car accident I was in many years ago. During my Botox visit for my forehead, I asked about my scar. Dr. Davila said on my next visit I'd have leftover fillers that we could use to address the scar and the indents at no extra cost.
He also was able to fill my lip that had become crooked after my accident. I literally left my appt an hour ago and already see a HUGE difference!!
Going back for my 2nd Fractora treatment in 5 weeks. I plan to update this post then. In the meantime… I highly recommend a consultation to anyone considering the treatments they offer! I LOVE THIS PLACE!
Thank you, Dr Davila, for making me feel beautiful again 💜

Lori Long
Nov 21, 2021
I went to Esana to meet with Dr. Pan after we had an online consultation. I researched many plastic surgeons in CT/NY prior. She went over all of my options that would be best for me. I followed her suggestions for my body type and the look I was trying to achieve. She made me feel 100% confident she was the surgeon for me. I am only about a week out and the whole process and recovery has been amazing. Everyone is different recovery wise, but I have to say I feel amazing already and I'm loving the results I'm seeing. Alyssa her PA is also amazing caring and attentive. Susan in the office was very responsive anytime I had questions. The whole team has made this process so easy. I would recommend Dr. Pan and her team to anyone. She it truly talented and has the best team working with her.

S. S.
Oct 16, 2021
Highly recommend!! From day one, they have been consistent with their professionalism, knowledge, and expertise in each service I had. The level of detail that Dr. Pan provides is exceptional and she has made me feel and look like a million bucks! I am extremely happy with the services and am now a regular client. I applaud Dr. Pan and the entire team for doing an amazing job!

Nazorine Ulysse
Sep 12, 2021
My surgical experience was great, and I think Dr. Pan did a really good work. To be clear my recommendation is NOT a complaint but a suggestion.
I saw Dr. Pan in her office once and it was 5 months prior to my surgery. I'm very surprised leading up to the surgery there was no other conversations with Dr. Pan or the nurses. However, they did contact me for my lab works. Most information I received was on YouTube because I did not feel I had enough details on my surgery. There definitely should have been a meeting with Dr. Pan leading up to the surgery or her nurses.
In any case, I have no complaints about the staff, my encounter with them were always pleasant, especially after my surgery. Dr. Pan is a very talented surgeon. I think it's the patient's responsibility to be informed, but the office could have been a bit more involved in that educational process. I am extremely happy with my results. I would highly recommend them.

Adrienne Webb
Aug 18, 2021
Totally trust the doctors and med-spa staff here. A facial with Vicki is always a treat and leaves my skin looking fantastic. Highly recommend!

Sara Sebastjanska
Jul 20, 2021
Dr. Pan and her staff are wonderful!! She was the most welcoming doctor I've ever met!!! I was extremely nervous going into my breast augmentation procedure, but she told me exactly what she was going to do and listened to exactly what I wanted! I am beyond thrilled with my results, they look supernatural and beautiful – I've received so many compliments and the recovery process was very smooth! I can't recommend this place enough!!! Thank you, Dr. Pan and the entire Esana staff!

Susan Spero
Jun 13, 2021
All of the staff there are really professional and skilled. Stephanie is exceptionally good! Efficient, fast and very kind.

Rebekah G.
May 27, 2021
Dr. Pan is amazing!!! The care and services provided at Esana are the great. The entire staff are very professional and courteous at both the New Haven and Guilford locations. I can't sing the praises of Dr Pan enough she listens to your concerns and requests and provides the best individualized care for each patient. Truly the best. ❤❤❤❤

Wendy Sherman
Mar 28, 2021
Absolutely professional, courteous and educational with all my concerns involving my appearance and aging comfortably.

Sarah Rodriguez
Feb 25, 2021
I am so happy with my results and very thankful to Dr Pan. She is patient and kind. I recommend Esana to everyone!

Ya Ca
Jan 30, 2021
I had the best experience at Esana. I went in after an implant of mine had popped and Dr. Pan made me feel so comfortable and at ease. They got me in right away and my surgery was so easy. My first time getting implants I was out of commission for 2 weeks. With Dr. Pan I was not even sore after 4 days! I highly recommend them and say that they not only are professional but caring!

Angela Bhushan
Dec 19, 2020
I have been a patient at Esana plastic surgery for a couple of years now. Every visit of mine has been the best I could hope for. Dr. Pan is absolutely amazing. All the treatments I have had have delivered the results I hoped for. In addition, it's always a pleasure to be greeted so nicely by the front office reception. They always make me feel so welcome. The office, the doctors, support staff and nurses are just amazing, and I recommend this place to anybody who is reading my review.

Clara Colombia
Nov 11, 2020
Today was my first time I loved it, Dr. Davila super professional, I recommend it, he does not leave me purple, he has angel hands, excellent

Jennifer Verraneault
Oct 24, 2020
Love Esana! If you would like a conservative and natural look, Esana doctors and team can help!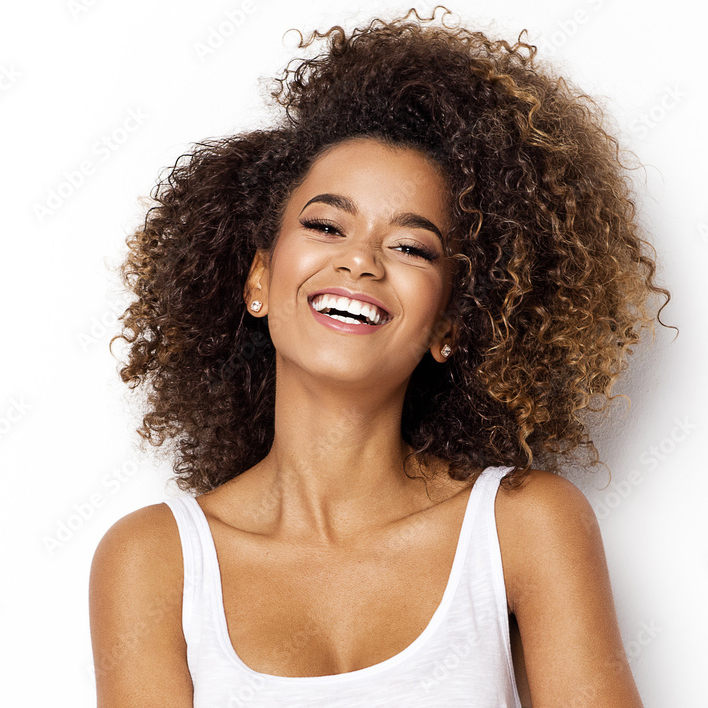 Dear Dr. Pan, I want to thank you for your wonderful care and skill. I am so completely happy with my surgical procedure, and my recovery has been excellent! I was so blessed to meet you, and I hope you know how happy you have made me. You are a wonderful doctor, and I feel very lucky to be your patient.
Sally C.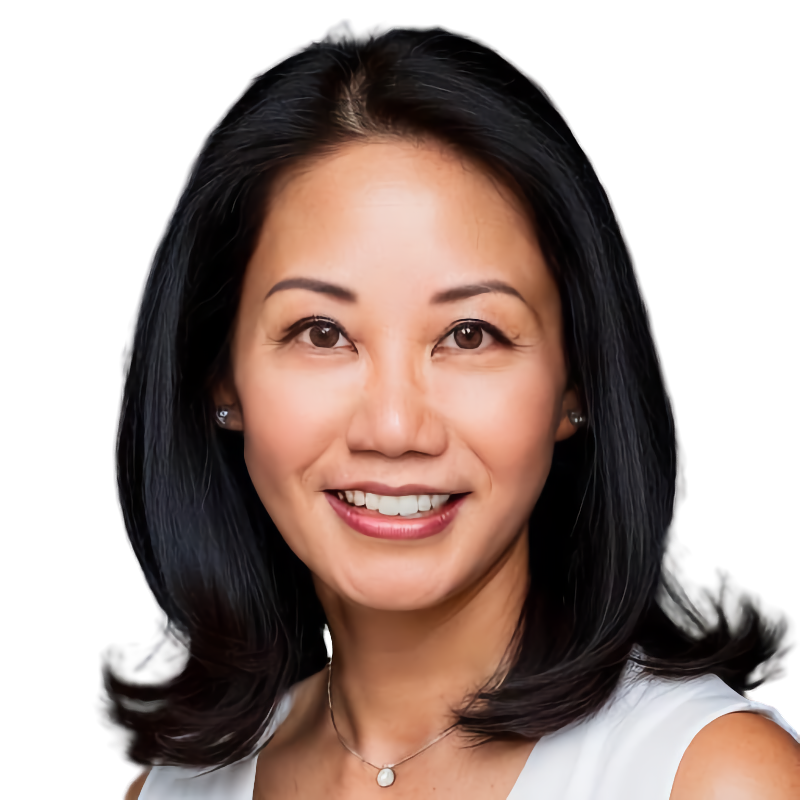 Fitmama123
Feb 1, 2021
I finally decided to have boobs : ) always wanted them, but was scared of: 1. Surgery, 2. Possible Side effects, 3. Complications.
But… I decided to take the risk. I've had two kids, breastfed them both total of 3,5 years (but I was always flat chested)
My height 5'2″
Breast size 30/32 AA – A
Breast width: 11,5-12
I'm choosing mentor moderate profile plus 225 or 250cc will make final decision of the day of surgery which is tomorrow!
I chose Dr Deborah Pan. She's amazing, warm, easygoing, knowledgeable. I felt like I could talk to her about everything. She introduced me to subfascial breast argumentation, I did my research on it (read medical journals, not a lot of doctors in the US perform them) and it is the best way to go for someone like me- personal trainer, who loves active lifestyle and weight lifting.
Updated on 3 Feb 2021:
I was so nervous!!! But an entire team was amazing. Everyone put me at ease. I told dr Pan to pick size on the operating table either 225c or 250cc whatever will look best and most natural on me 🙂
She did 225cc!!! I literally just got back home 🙂 I will see them for the first time in two days. Post op is on Thursday
Updated on 3 Feb 2021:
Feeling great. Resting. Dr Pan did subfascial augmentation. Which means I'm not in crazy amount of pain. I'm only taking Tylenol for pain managment. The most challenging thing is sleeping on my back 🙂
Updated on 4 Feb 2021:
Bandages are off. Feeling so much better! 225cc everything looks good
Updated on 21 Feb 2021:
This is what they look like when I'm flexing my chest muscles (under fascia placement) and how firm they still are at week 3. But they are getting softer every single day and I feel the difference.
Updated on 16 Mar 2021:
I'm really happy with my results. They feel comfy, soft, I like the way they look. I'm working out a little, stretching my chest muscles daily. I love my progress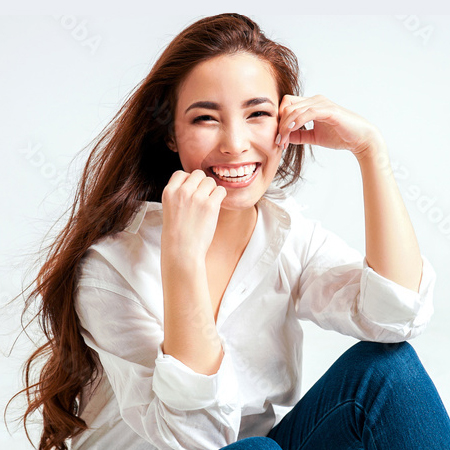 Dr. Davila is a spectacular physician and has a gift of truly being able to see his patient's needs. Your experience will be positive. You will find his demeanor relaxing, unassuming and professional. I have experienced a number of procedures at Esana with Dr. Davila and have been pleased with all!
Laura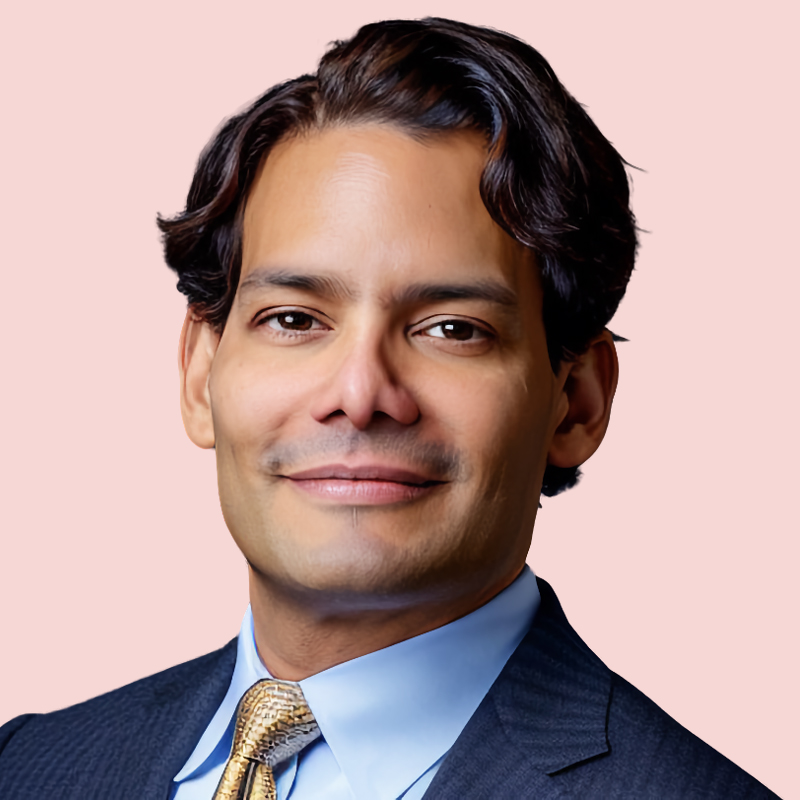 Theresa H.
Apr 25, 2022
After completing a great deal of research, I chose Dr. Deborah Pan at Esana Plastic Surgery Center to perform brachioplasty and reduction mammapasty surgery. Dr. Pan came highly recommended by several residents and surgical friends. Breast reduction was a surgery I had contemplated having done for 20 years. My only regret was not doing it sooner. Dr. Pan was amazing from the time of my initial consult (which was done virtually during Covid) to my final post-surgical appointment.  Dr. Pan is absolutely lovely. She always made me feel comfortable during our visits. Her knowledge, expertise and patient care are unsurpassed. I could not recommend a more skilled physician with the utmost attention to detail. Thank You Dr. Pan!

Glynis R.
Apr 16, 2022
I would strongly recommend the team at Esana to take care of any if your plastic surgery needs. I had a complicated case. Nevertheless, Dr. Pan and her team provided excellent service and care. I was well informed and cared for at each step of the process, especially throughout my post operative care. My results were better than anticipated. My surgery provided the jump start I needed for overall health improvement. I'm grateful to have found Dr. Pan.

Sue L.
Apr 6, 2022
Dr Pan and her staff were absolutely amazing. I had a breast lift and augmentation after 4 children breastfeeding and weight loss. I had It done during covid. I was unable to have any support with me, but Dr Pan's nurse and staff really helped to ease any anxiety and they explained everything. Great bed side manner but also very skilled. A year and a half later they actually look natural. No regrets and I would absolutely see Dr Pan for any future procedures.

Angela B.
Sep 30, 2021
I have been visiting Esana plastic surgery center for over five years and my experience has always been very positive. The front desk personnel are welcoming and friendly. Dr. Pan is an excellent doctor. As a patient I have always left feeling more than satisfied with any aesthetic procedure I received from Dr. Pan. She's also my go to for every new aesthetic device that comes in the market. The Eon Laser for instance. Thank you, team Esana!

Carolyn W.
Mar 28, 2021
I have no social media accounts and have rarely written a review for any business. I am writing this review because I highly recommend Esana. Over the last 10 years, I have had many services at Esana, and I am happy with all of them. Staff is professional, prices are reasonable and everyone there is working at making your experience as pleasant as possible.  I have received most services from Stephanie. She is knowledgeable and friendly. I highly recommend Esana.

Kristy P.
Mar 17, 2021
From the scheduling, right through my post operative appointments, Dr. Pan and her staff are excellent! Nurse Jessica is awesome! She gave me excellent tips to help along with my tummy tuck recovery. Dr. Pan, as always, just remarkable. Her calm demeaner relaxed me, I have an adorable new belly button and my surgical scar is thin and already flattened after 9 weeks. I highly recommend Esana!

Karen S.
Mar 6, 2021
As always, Dr. Deborah Pan, is professional, skilled, warm and concerned about my well-being.  I go to her primarily for Ultherapy procedures, which I use to help lift my chin area.  I'm 65 and people tell me I don't look my age — so it's working!  I feel that I am in good hands, and I trust her completely.

Lola V.
Nov 17, 2019
I am so happy I had a VI Peel with Vicki! She is so knowledgeable, informative and gentle. She has been with Esana for 13 years!! Everything Vicki said to expect following my treatment was right on target. I am scheduled for two more sessions, and I look forward to a softer and more youthful skin at 53!!

Lauren M.
Jul 9, 2018
Lisa is absolutely phenomenal – you will never have a better facial in your life. She is incredibly knowledgeable and the most warm and genuine individual you'll ever meet. She will transform your skin – she is truly a miracle worker. I've experienced some frustration when booking appointments, but nothing that would discourage me from continuing my business. Looking forward to many more wonderful experiences at Esana – it truly is a remarkable gem.

Erica T.
Jun 18, 2018
I visited Dr. Javier Davila at Esana's spanking new offices in Guilford. It had me wishing all doctor's offices were light and airy with flat screen TV's showing the various treatments available.
But this appointment was just to find out about Ultherapy, a newish remedy for fine lines and wrinkles that can actually lift and tighten your skin using ultrasound. The trick is the depth of layers of skin the machine achieves, and after just one treatment (and about four to six weeks) you'll find your sagging cheeks pulled a bit tighter, the skin under your chin quite a bit firmer, and the texture of the skin rejuvenated.  How lovely! The big deal is there is NO downtime. Read that again, no downtime! Mainly due to the fact that the treatment does not violate the skin.  The procedure is performed in sections and the "mid-face" takes about 40 minutes.  You'll see the full effects in six weeks to three months (an added benefit for those who like to keep these things to themselves, you'll-oh-so-gradually look fresher) and the results last a year. Between Dr. Davila's patient explanation, lovely manner, and the pristine office, by the end of our Q&A I signed up!
Postcript:  The first pass of the ultrasound was painful, but not horrible. Certainly tolerable, but you should know it hurts a bit. The second pass is much less painful. I was a little red, which had dissipated by the time I got home.  So there truly is NO downtime, and if I have anywhere close to the results shown below, it was entirely worth it.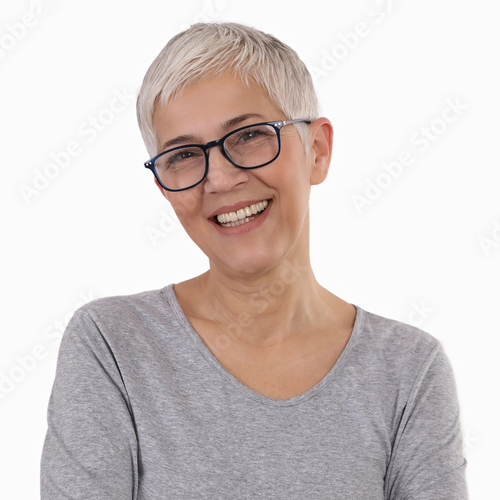 AMAZING! I did CoolSculpting with Alyssa Raines, PA-C and she was great! She explained everything to me in depth and answered all of my questions. She made me feel comfortable during the procedure and was sure to check in on me frequently. I would 100% recommended Esana to my friends and family.
Kristen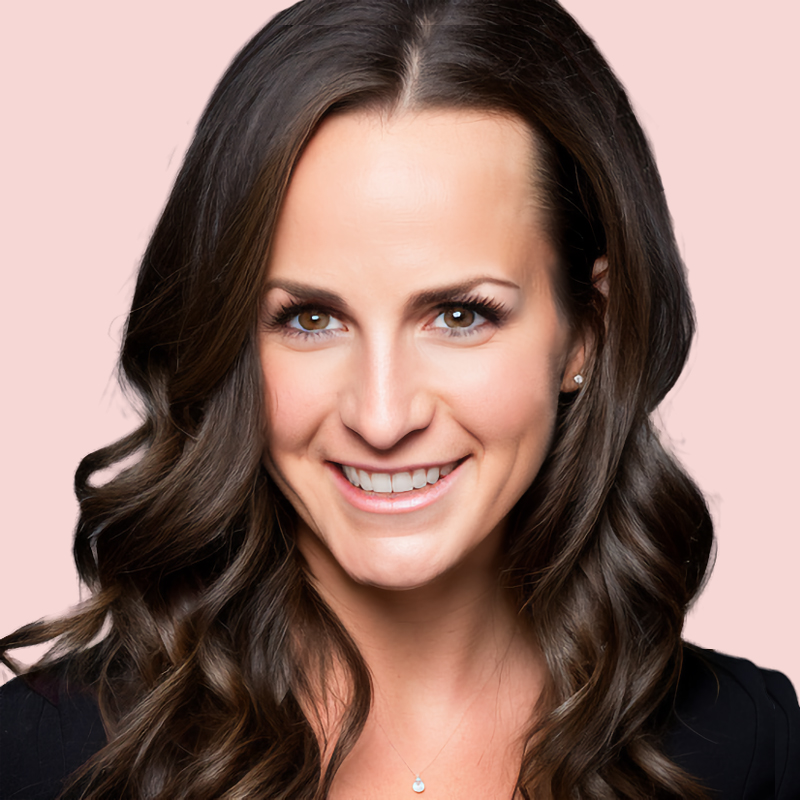 Anonymous
Apr 30, 2015
Dr Davila is incredible. I was so concerned about my face. He made me feel comfortable with Using Radiesse in my cheeks!!!! I love the results.

Anonymous
Apr 22, 2015
Dr. Pan is kind and nonjudgmental. She did an amazing job on my surgery. I am so pleased with the results.

Anonymous
Mar 14, 2015
Dr. Davilla gives a fabulous injection! My forehead, eyes and nose look great!!

Anonymous
Jan 8, 2015

Anonymous
Dec 5, 2014
I am very very happy with the results! It has changed my life. Thank you so much.

Anonymous
Nov 17, 2014

Anonymous
Nov 13, 2014
Couldn't be happier with my results!

Anonymous
Nov 6, 2014
Dr. Pan is very easy to work with as well as the people in her office.

Anonymous
Oct 27, 2014
Dr. Pan is the ultimate professional. She is caring, kind and a master at her craft. From the very first phone call to the office to her superior support staff at Yale for the surgery, I was reassured and supported 100%. Dr Pans surgical staff led by Jennifer at Yale were also truly incredible. I've been so very impressed and so very pleased that Dr. Pan is my surgeon.

Anonymous
Oct 24, 2014
Dr. Davila is a great physician. Warm and friendly, and he doesn't push any particular procedure.

Anonymous
Oct 10, 2014
Very comfortable to discuss procedures. My expectations were far exceeded. Very honest and open.

Anonymous
Oct 10, 2014
My experience with Dr. Pan (initial consultation and Ultherapy treatment) has been exceptional. She has a wonderful demeanor, answered all questions I had, and addressed all my concerns. I felt very much at ease with her, and nothing was rushed. I was very anxious over what to expect with the Ultherapy, and have to say that I was pleasantly surprised (and relieved) that the procedure was very tolerable, and I'm looking forward to seeing the results as they start to develop within a few months. I would certainly recommend Dr. Pan to anyone who is considering making improvements with their appearance!

Anonymous
Oct 3, 2014

Anonymous
Sep 16, 2014
I loooove Dr. Davila. I had Juvéderm with him. He made the whole injection comfortable with his interaction with me and his skill of professionalism. Plus, I love the results. I have already recommended him to all my friends. If you need injections to make your skin look younger and more beautiful, he is the person to see!!!!