Board Certified Plastic Surgeon in Connecticut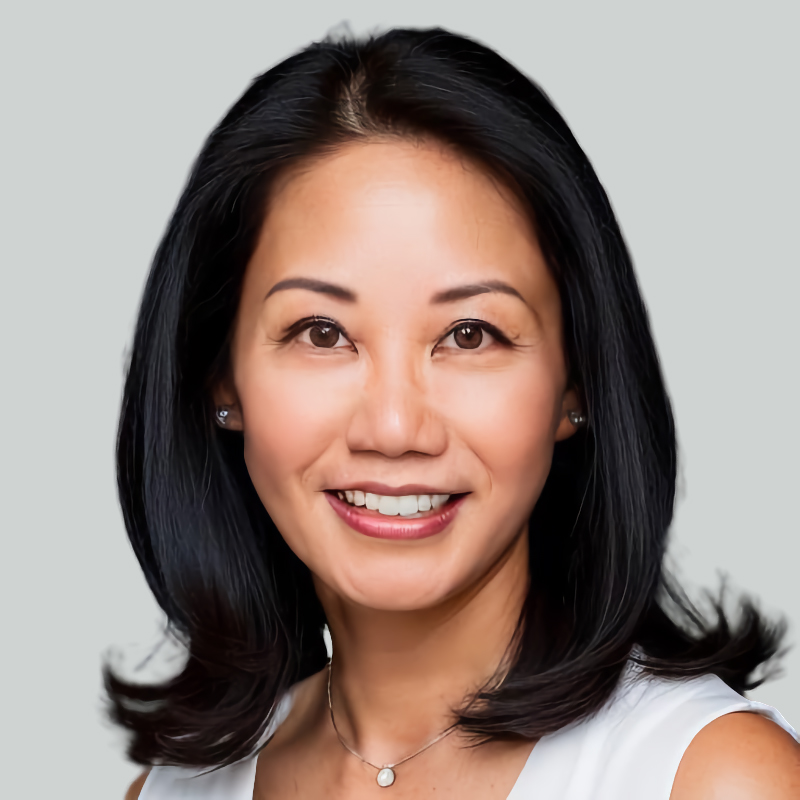 Deborah Pan, MD
Accepting New Patients
To become a new patient of Dr. Pan, please call:
View Patient Results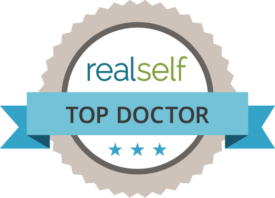 Philosophy
Dr. Pan's philosophy centers on restoring or improving one's natural appearance, rather than drastic alteration. Through education and instruction, she demonstrates to her patients why she advises certain interventions and the logic behind her thought process. That way, her patients fully understand the recommended procedures.
Dr. Pan is also a staunch advocate of preventative treatments to combat aging. She feels this is the cornerstone of her anti-aging philosophy: "age gracefully, but not without a fight."
In addition to providing excellent surgical care, Dr. Pan also feels it is important to research and provide the latest non-invasive aesthetic technologies at ESANA.
Dr. Pan specializes in the following surgical procedures
Breast Implants/Augmenation
Breast Lift
Breast Lift with Implants
Breast Reduction
Breast Fat Transfer
Tummy Tucks/Adominoplasty
Mommy Makeovers
Vaginal Rejuvenation
Dr. Pan specializes in the following non-invasive treatments
Ultherapy
Kybella
CoolSculpting
Fractora
Morpheus8
Botox Injectables
Dysport Injectables
Juvederm Injectables
Restylane Injectables
Radiesse Injectables
To get started, schedule a consultation with Dr. Pan
Biography:
Dr. Deborah Pan is a board-certified female plastic surgeon serving all of greater New Haven and Fairfield counties and has patients from as far away as New York City to the Boston area. She completed her higher education at the finest institutions, graduating as valedictorian of her high school and going on to attend Harvard University, The Johns Hopkins University School of Medicine, and then completed her general surgery and plastic surgery training at Yale University. Since finishing her training, she has dedicated herself to serving the Connecticut population. She founded ESANA Plastic Surgery Center & MedSpa in 2006, three years after starting her practice in New Haven.
As the first female plastic surgeon in New Haven, her practice and reputation quickly grew for her outstanding work in breast reconstruction as well as cosmetic surgery of the breast, body, and face. She has won the New Haven Advocate's Readers' Poll for Best Cosmetic Surgeon numerous times, and ESANA has also won multiple awards from Connecticut Magazine, New Haven Living Magazine, and the New Haven Advocate. In the past she has also appeared as a guest on WTNH's Connecticut Style, as well as being interviewed by local publications for her opinions on the latest in plastic and reconstructive surgery topics.
Dr. Pan's interests outside of work include worldwide travel and food. Having been athletic all her life she tries to maintain a balance of healthy living and work responsibilities and can often be found participating in yoga, Pilates, tennis, golf, skiing and paddle boarding.
Charitable Work:
Since her formative residency years, Dr. Pan has donated her time and efforts to providing plastic surgery to those in need, travelling to such remotely underserved countries including Morocco, Thailand, Colombia, and several times to the Philippines. While there, she performed repairs of cleft lips, burn traumas, and birth defects.
For her repeated medical missions, Dr. Pan was awarded the Philippine American Association of Connecticut Service Award "for her untiring and continued support to improve the quality of life of indigent Filipinos" in 2010. She can also be found sponsoring charitable events around the greater New Haven area.
Dr. Deborah Pan: Patient Testimonials

Rebekah G.
May 27, 2021
Dr. Pan is amazing!!! The care and services provided at Esana are the great. The entire staff are very professional and courteous at both the New Haven and Guilford locations. I can't sing the praises of Dr Pan enough she listens to your concerns and requests and provides the best individualized care for each patient. Truly the best. ❤❤❤❤

Sara Sebastjanska
Jul 20, 2021
Dr. Pan and her staff are wonderful!! She was the most welcoming doctor I've ever met!!! I was extremely nervous going into my breast augmentation procedure, but she told me exactly what she was going to do and listened to exactly what I wanted! I am beyond thrilled with my results, they look supernatural and beautiful – I've received so many compliments and the recovery process was very smooth! I can't recommend this place enough!!! Thank you, Dr. Pan and the entire Esana staff!

Fitmama123
Feb 1, 2021
I finally decided to have boobs : ) always wanted them, but was scared of: 1. Surgery, 2. Possible Side effects, 3. Complications.
But… I decided to take the risk. I've had two kids, breastfed them both total of 3,5 years (but I was always flat chested)
My height 5'2″
Breast size 30/32 AA – A
Breast width: 11,5-12
I'm choosing mentor moderate profile plus 225 or 250cc will make final decision of the day of surgery which is tomorrow!
I chose Dr Deborah Pan. She's amazing, warm, easygoing, knowledgeable. I felt like I could talk to her about everything. She introduced me to subfascial breast argumentation, I did my research on it (read medical journals, not a lot of doctors in the US perform them) and it is the best way to go for someone like me- personal trainer, who loves active lifestyle and weight lifting.
Updated on 3 Feb 2021:
I was so nervous!!! But an entire team was amazing. Everyone put me at ease. I told dr Pan to pick size on the operating table either 225c or 250cc whatever will look best and most natural on me 🙂
She did 225cc!!! I literally just got back home 🙂 I will see them for the first time in two days. Post op is on Thursday
Updated on 3 Feb 2021:
Feeling great. Resting. Dr Pan did subfascial augmentation. Which means I'm not in crazy amount of pain. I'm only taking Tylenol for pain managment. The most challenging thing is sleeping on my back 🙂
Updated on 4 Feb 2021:
Bandages are off. Feeling so much better! 225cc everything looks good
Updated on 21 Feb 2021:
This is what they look like when I'm flexing my chest muscles (under fascia placement) and how firm they still are at week 3. But they are getting softer every single day and I feel the difference.
Updated on 16 Mar 2021:
I'm really happy with my results. They feel comfy, soft, I like the way they look. I'm working out a little, stretching my chest muscles daily. I love my progress

Anonymous
Apr 22, 2015
Dr. Pan is kind and nonjudgmental. She did an amazing job on my surgery. I am so pleased with the results.

Nazorine Ulysse
Sep 12, 2021
My surgical experience was great, and I think Dr. Pan did a really good work. To be clear my recommendation is NOT a complaint but a suggestion.
I saw Dr. Pan in her office once and it was 5 months prior to my surgery. I'm very surprised leading up to the surgery there was no other conversations with Dr. Pan or the nurses. However, they did contact me for my lab works. Most information I received was on YouTube because I did not feel I had enough details on my surgery. There definitely should have been a meeting with Dr. Pan leading up to the surgery or her nurses.
In any case, I have no complaints about the staff, my encounter with them were always pleasant, especially after my surgery. Dr. Pan is a very talented surgeon. I think it's the patient's responsibility to be informed, but the office could have been a bit more involved in that educational process. I am extremely happy with my results. I would highly recommend them.

ctmama
Nov 15, 2019
I have hereditary dark circles under my eyes, but as I've gotten older, they're getting much more pronounced. I haven't always had the hollows, but they've seemed to come with aging too. I've had doctors assume I had allergies (which can cause dark circles), kids ask why it's so dark under my eyes, people think I'm tired… all of it. After looking up dermal fillers on Real Self, it seemed worth a shot!

Marissa Hodges
Aug 11, 2019
Dr. Pan made me feel very comfortable from start to finish her skills are amazing. I am so happy with my results. I highly recommend Esana Spa to all.

Theresa H.
Apr 25, 2022
After completing a great deal of research, I chose Dr. Deborah Pan at Esana Plastic Surgery Center to perform brachioplasty and reduction mammapasty surgery. Dr. Pan came highly recommended by several residents and surgical friends. Breast reduction was a surgery I had contemplated having done for 20 years. My only regret was not doing it sooner. Dr. Pan was amazing from the time of my initial consult (which was done virtually during Covid) to my final post-surgical appointment.  Dr. Pan is absolutely lovely. She always made me feel comfortable during our visits. Her knowledge, expertise and patient care are unsurpassed. I could not recommend a more skilled physician with the utmost attention to detail. Thank You Dr. Pan!