Board Certified Plastic Surgeon in Connecticut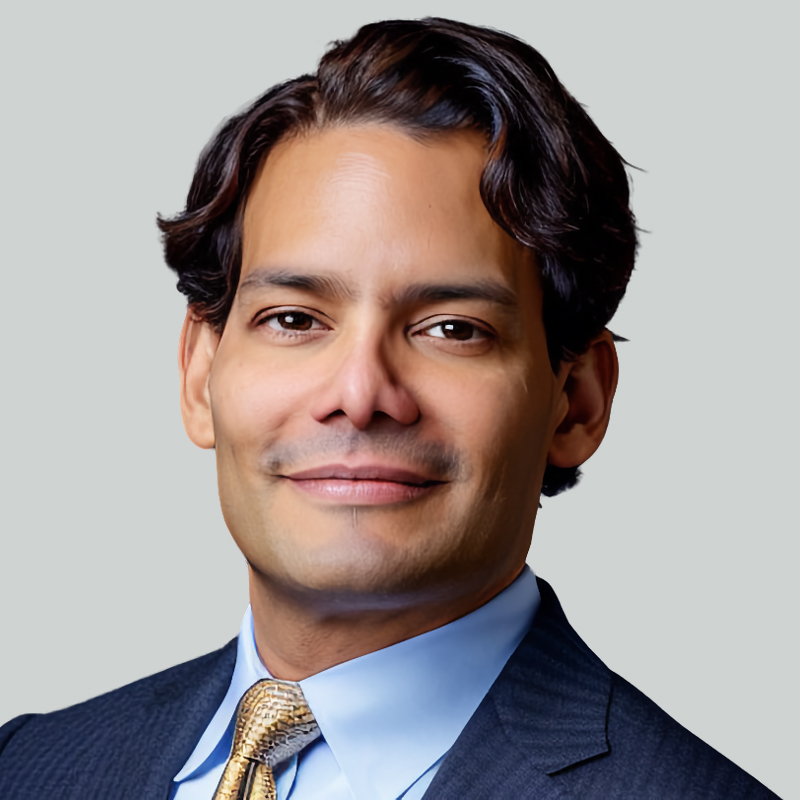 Javier Davila, MD
Accepting New Patients
To become a new patient of Dr. Davila, please call:
View Patient Results
Philosophy
Dr. Davila's treatment philosophy focuses on honest evaluation and realistic expectations. The initial consult which serves to identify a patient's needs and concerns becomes the first education session to match his or her goals with the appropriate treatments that will achieve these goals.
Oftentimes there are several treatment options, from noninvasive procedures to open surgery and the results can be mild to drastic. He makes it his mission to guide each patient through the available choices for the desired result, understanding that sometimes "less is more" and small, gradual changes will allow for a more natural appearance than jumping directly to invasive surgery.
Dr. Davila specializes in the following surgical procedures
Breast Implants/Augmenation
Breast Lift
Breast Lift with Implants
Breast Reduction
Breast Fat Transfer
Tummy Tucks/Adominoplasty
Mommy Makeovers
Rhinoplasty
Dr. Davila specializes in the following non-invasive treatments
Ultherapy
Kybella
CoolSculpting
Fractora
Morpheus8
Botox Injectables
Dysport Injectables
Juvederm Injectables
Restylane Injectables
Radiesse Injectables
To get started, schedule a consultation with Dr. Davila
Biography:
Dr. Javier Davila's interest in medicine started since early childhood as a result of frequent pediatrician visits for asthma and allergies as well as having access to medical textbooks around the house. He immigrated into the US at age 12, always with the goal of attending medical school. He completed his undergraduate studies at Fordham University (summa cum laude) followed by Yale University School of Medicine. He stayed in New Haven to receive his plastic surgery training at Yale-New Haven Hospital.
After spending some time with a group practice in Danbury, CT right after finishing his training, he moved back to New Haven to open up the ESANA Plastic Surgery Center & MedSpa with Dr. Pan in June of 2006. His patient base is mainly centered around the New Haven area but comes from all over the state and occasionally from outside the country. In addition to traditional plastic surgery such as rhinoplasty, breast augmentation, abdominoplasty and liposuction he also performs noninvasive facial rejuvenation with fillers, botulinum toxins and Ultherapy as well as Cool Sculpting fat reduction.
Charitable Work:
Dr. Davila has had the privilege to experience serving abroad as part of organized mission trips for underserved children in Colombia. Currently his pro-bono work has been focused on serving the New Haven area as part of a local hospital's reconstructive surgery clinic. Dr. Davia also teaches residents of the Yale-New Haven Plastic Surgery program in addition to his sponsorship to other local charitable events.
Dr. Javier Davila: Patient Testimonials

Anonymous
Apr 30, 2015
Dr Davila is incredible. I was so concerned about my face. He made me feel comfortable with Using Radiesse in my cheeks!!!! I love the results.

Anonymous
Oct 3, 2014

Anonymous
Mar 14, 2015
Dr. Davilla gives a fabulous injection! My forehead, eyes and nose look great!!

Anonymous
Oct 10, 2014
Very comfortable to discuss procedures. My expectations were far exceeded. Very honest and open.

gmndn
Mar 14, 2016
Dr. Davila is an artist. I have a very different type of frowny look to my mouth. He makes such an improvement in how I look. Also, in the frown between my eyebrows. He's talented, compassionate, and conscious of my budget. I would recommend him to anyone for injectable fillers. I've used one other doctor before him, and the results don't even compare!

Zoey A.
Oct 25, 2022
Dr. Davila is so passionate about what he does. I was not asked to write this, but I felt the need to let more people know about Esana. The staff and waiting area are extremely welcoming. I've been twice now and haven't waited more than a few minutes.
Dr. Davila is pure genius. I had an awful scar from a car accident I was in many years ago. During my Botox visit for my forehead, I asked about my scar. Dr. Davila said on my next visit I'd have leftover fillers that we could use to address the scar and the indents at no extra cost.
He also was able to fill my lip that had become crooked after my accident. I literally left my appt an hour ago and already see a HUGE difference!!
Going back for my 2nd Fractora treatment in 5 weeks. I plan to update this post then. In the meantime… I highly recommend a consultation to anyone considering the treatments they offer! I LOVE THIS PLACE!
Thank you, Dr Davila, for making me feel beautiful again 💜

Anonymous
Sep 16, 2014
I loooove Dr. Davila. I had Juvéderm with him. He made the whole injection comfortable with his interaction with me and his skill of professionalism. Plus, I love the results. I have already recommended him to all my friends. If you need injections to make your skin look younger and more beautiful, he is the person to see!!!!

Clara Colombia
Nov 11, 2020
Today was my first time I loved it, Dr. Davila super professional, I recommend it, he does not leave me purple, he has angel hands, excellent

Erica T.
Jun 18, 2018
I visited Dr. Javier Davila at Esana's spanking new offices in Guilford. It had me wishing all doctor's offices were light and airy with flat screen TV's showing the various treatments available.
But this appointment was just to find out about Ultherapy, a newish remedy for fine lines and wrinkles that can actually lift and tighten your skin using ultrasound. The trick is the depth of layers of skin the machine achieves, and after just one treatment (and about four to six weeks) you'll find your sagging cheeks pulled a bit tighter, the skin under your chin quite a bit firmer, and the texture of the skin rejuvenated.  How lovely! The big deal is there is NO downtime. Read that again, no downtime! Mainly due to the fact that the treatment does not violate the skin.  The procedure is performed in sections and the "mid-face" takes about 40 minutes.  You'll see the full effects in six weeks to three months (an added benefit for those who like to keep these things to themselves, you'll-oh-so-gradually look fresher) and the results last a year. Between Dr. Davila's patient explanation, lovely manner, and the pristine office, by the end of our Q&A I signed up!
Postcript:  The first pass of the ultrasound was painful, but not horrible. Certainly tolerable, but you should know it hurts a bit. The second pass is much less painful. I was a little red, which had dissipated by the time I got home.  So there truly is NO downtime, and if I have anywhere close to the results shown below, it was entirely worth it.

xoxo.rhi
Apr 23, 2019
I started getting lip fillers (Juvederm) at 18 years old with Dr. Davila. The prices per syringe are steeper for my area, but I refuse to go to anyone else two years later. His technique was ideal and precise, minimal to NO BRUISING, and for the most part, painless! I go about every four to five months for a touch up, and I have yet to experience any problems whatsoever. He listened to my preferences and ideal results, and always delivers exactly what I want. I chose to watch him inject my face every time, which I greatly appreciate. As a younger patient I've always been treated kindly and with respect from Dr. Davila and the staff at both their Guilford office and New Haven office. Overall, it was a lovely and comforting environment, with a highly professional trained staff.